Deepika Padukone Shares Behind-The-Scenes Photos from Time Magazine Cover Shoot
Deepika Padukone has recently been featured on the cover of Time magazine, which is a significant accomplishment for the Bollywood actress.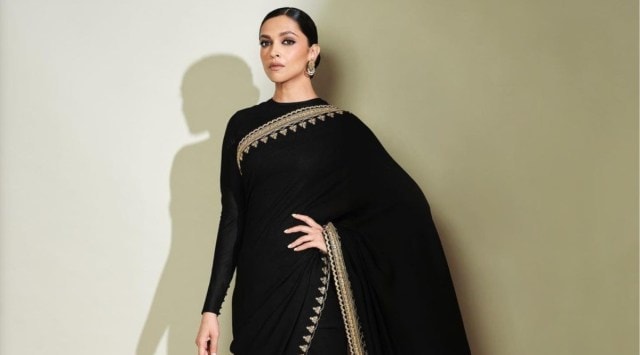 Read this article
Bollywood actor Deepika Padukone has been no stranger to political controversies throughout her career, but the star has remained unfazed by them. Recently, the actor, who was last seen in the blockbuster film Pathaan, spoke about the various controversies she has faced over the years. Despite facing backlash for her opinions and actions, Deepika has remained steadfast in her beliefs and continues to pursue her career with resilience and determination. Her story serves as a reminder that success and recognition can come with their fair share of challenges, but it is essential to stay true to oneself and persevere through tough times.
Deepika Padukone faced her first major political backlash with her film Padmavat, in which she portrayed the role of Queen Padmavati. The film's depiction of certain scenes caused controversy, leading to the film's name being changed from Padmavati to Padmavat, and certain scenes being altered. A fringe outfit claimed that the film disrespected the sentiments of the Rajputs, leading to protests and calls for a boycott of the film. Despite the backlash, Padmavat went on to become a massive commercial success and received critical acclaim, cementing Deepika's position as one of Bollywood's most sought-after actresses. Her ability to handle controversies with grace and professionalism is a testament to her resilience and determination to succeed.
In January 2020, Deepika Padukone faced another wave of political backlash after attending a student protest against the amended Citizenship Act at Jawaharlal Nehru University. While the actor did not speak at the protest, her mere presence garnered attention and criticism, leading to trolling and calls for a boycott of her films. However, Deepika stood by her decision to attend the protest and her right to express her opinions, regardless of the consequences. Her willingness to take a stand and show solidarity with the student community is a reflection of her commitment to social justice and equality.
Deepika Padukone, an accomplished actress with many achievements to her name, has added yet another feather to her cap by gracing the cover of the iconic Time magazine. The actress took to her Instagram profile to share several behind-the-scenes posts from the photoshoot, which were well-received by her fans and followers. Deepika began her career in modeling before making her Hindi film debut with Farah Khan's Om Shanti Om in 2007, opposite Shah Rukh Khan. She has since starred in numerous box office hits, including Piku, Cocktail, Love Aaj Kal, Padmaavat, Goliyon Ki Raasleela Ram-Leela, Housefull, Race 2, Tamasha, Chennai Express, and Bajirao Mastani. In addition to her impressive filmography, she has also served as a presenter at the Oscars and as a jury member of the Cannes Film Festival. Deepika Padukone is a versatile and talented artist who continues to captivate audiences with her performances and grace.
They keep getting better and better.
OK but the BTS videos were equally good.
Deepika Padukone has recently graced the cover of TIME magazine as the latest global star. In her interview with the magazine, the actress discussed her journey as an actress, as well as the various political controversies that she has faced over the years. Despite the backlash that she has received for her work and activism, Deepika remains committed to using her platform to effect positive change and amplify the voices of marginalized communities. Her courage, resilience, and talent have made her a role model for aspiring actors and activists alike, and she continues to inspire and captivate audiences around the world.