Katrina Kaif and Vicky Kaushal are planning to have their first child soon.
Reportedly, after completing her film "Jee Le Zara," Katrina Kaif and Vicky Kaushal are planning to have their first child soon.
Reported By: infoholly.com| Edited By: INFOHOLLY  Team |Source: INFOHOLLY Desk |Updated: May 06, 2023, 11:00 AM IST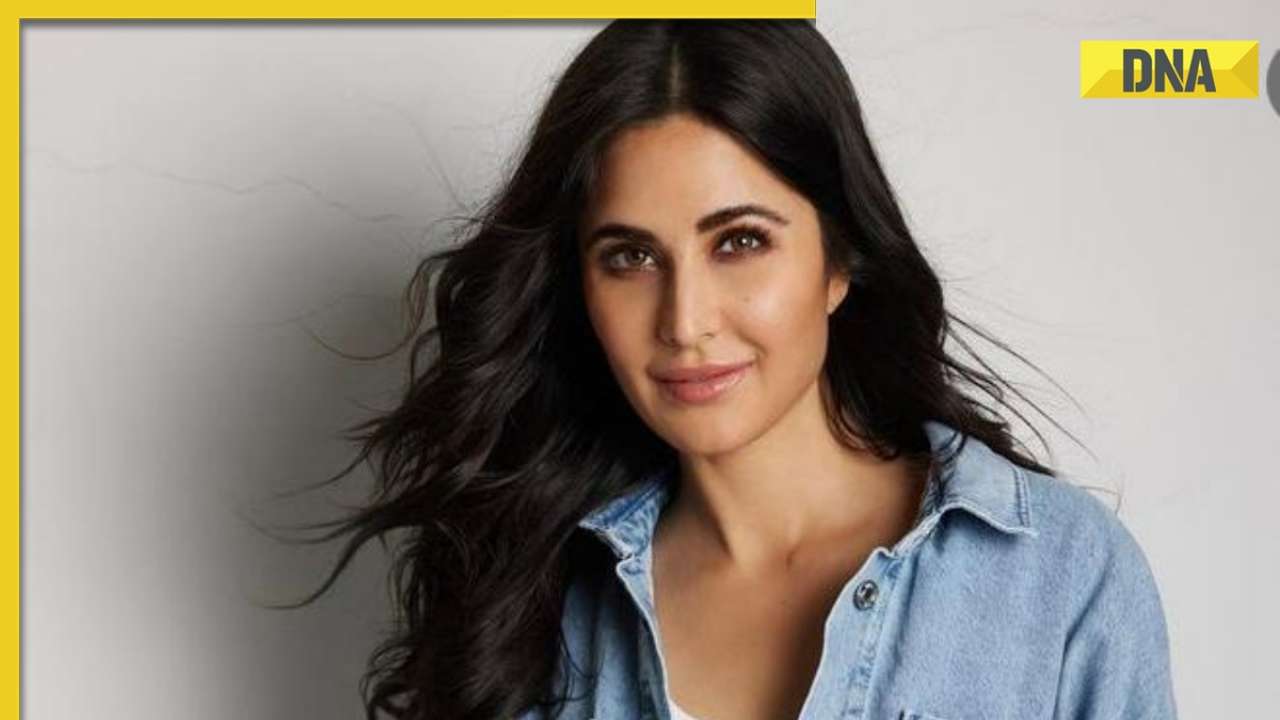 Katrina Kaif reveals her pregnancy plans to friends
Katrina Kaif, one of the popular Bollywood actresses with a massive fan base, has been absent from many star-studded events, leading fans to speculate about her pregnancy. However, the actress has now spoken up about her plans for starting a family.
Vicky Kaushal and Katrina Kaif tied the knot in an intimate wedding ceremony on December 21. The actress has been MIA since then from several star-studded events like the NMACC inauguration which made her fans wonder if she is expecting her first child. However, if reports are to be believed, the couple will be planning their first child soon after Katrina completes her shoot for Jee Le Zara.
According to Etimes, Katrina Kaif reportedly informed her friends that she plans to have a baby only after completing the films she is currently working on with Vijay Sethupathi and Farhan Akhtar.
Directed by Farhan Akhtar, "Jee Le Zara" is one of the highly anticipated movies featuring Alia Bhatt, Priyanka Chopra, and Katrina Kaif. The film is said to be a female buddy film that will delve into the friendship among three women. Although the movie has not started filming yet, Farhan Akhtar has already begun scouting locations for the shoot.Silent Katrina addresses pregnancy rumors.
Priyanka Chopra recently shared that the team aims to wrap up filming for "Jee Le Zara" next year. She added, "I think everyone wants to know that. I'm not sure. I feel like Alia, Katrina, and I – all three of us are in the busiest phases of our lives, but we're hoping to make it happen next year. That's the goal."
In the meantime, Katrina Kaif's next film, "Tiger 3," is set to release on Diwali, November 10. The movie, directed by Maneesh Sharma, will feature the actress alongside Salman Khan and Emraan Hashmi. Additionally, Katrina has Sriram Raghavan's "Merry Christmas" in the pipeline, in which she co-stars with Vijay Sethupathi. The film is slated to release later this year.
Katrina Kaif recently attended Arpita Khan and Aayush Sharma's Eid celebration, but some netizens began to speculate whether she might be pregnant.
On Friday, Viral Bhayani shared a video on social media showing Katrina Kaif posing for the paparazzi as she arrived at Arpita Khan and Aayush Sharma's Eid celebration. In the video, the actress is seen wearing a traditional long Anarkali suit with a deep neckline, complemented by minimal accessories and ethnic sandals (jutti). Katrina was carrying her dupatta on one side, adding to her elegant look.
Many of Katrina Kaif's fans have been speculating whether she might be pregnant, given her recent fashion choices. After seeing her wearing a traditional long Anarkali suit with a deep neckline, some fans began to speculate if she was hiding a baby bump. One commenter wrote, "Is she pregnant? I don't see her at the gym anymore, and she looks like she's gained some weight. Plus, she isn't shooting for any movie at the moment." Another comment read, "I think she is pregnant." A third commenter added, "Katrina looks pregnant, she's never so conscious about carrying her dupatta."
Many of Katrina Kaif's fans have been speculating whether she might be pregnant, given her recent fashion choices. After seeing her wearing a traditional long Anarkali suit with a deep neckline, some fans began to speculate if she was hiding a baby bump. One commenter wrote, "Is she pregnant? I don't see her at the gym anymore, and she looks like she's gained some weight. Plus, she isn't shooting for any movie at the moment." Another comment read, "I think she is pregnant." A third commenter added, "Katrina looks pregnant, she's never so conscious about carrying her dupatta."Earlier, when Katrina Kaif and Vicky Kaushal were not seen attending the star-studded inauguration of the Nita Mukesh Ambani Cultural Centre, netizens speculated that the actress is pregnant. However, they put a stop to the rumors after making an appearance at the airport.x