Khatron Ke Khiladi 13 contestants, including Sheezan Khan and Arjit Taneja, share their preparations in South Africa"
"The participants of Khatron Ke Khiladi season 13 have recently traveled to South Africa, as confirmed."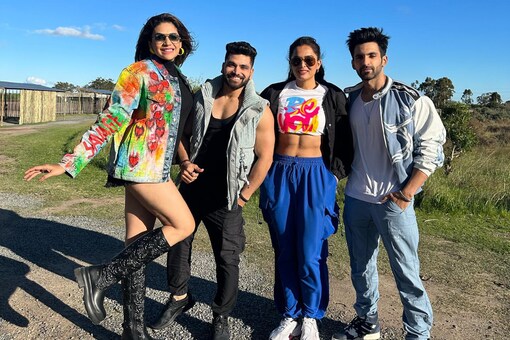 Rohit Shetty-hosted show will premiere on July 17
"The highly anticipated season of Khatron Ke Khiladi 13 is just around the corner. The confirmed participants and makers of the show have recently flown to South Africa for the shooting. The 14 contestants were spotted at the Mumbai airport as they departed for the location. Ever since their arrival, they have been sharing sneak peeks with their followers on social media, creating excitement for the upcoming season. Let's take a closer look at what they have been up to."
"Archana Gautam was spotted enjoying a delicious meal with her fellow co-contestants, including Aishwarya Sharma, Soundous Mufakir, and Daisy Shah. The group was seen engaging in lively banter, creating a fun-filled atmosphere at the dining table."
"Anjum Faikh took to social media to share a post featuring herself, Shiv Thakare, Ruhi Chaturvedi, and Arjit Taneja. The candid shots captured their natural and effortless style, providing fans with a glimpse of their off-screen camaraderie during their time on the sets of Khatron Ke Khiladi 13."
"Arjit Taneja and his co-contestant Shiv Thakare were seen sharing a strong bond as they posed for the camera, displaying their natural and candid looks. The actor affectionately referred to Shiv as a "Junglee Khiladi," highlighting their playful dynamics.
Soundous Mufakir has been actively sharing updates on social media ever since she departed for Cape Town. She shared a picture at 5 am, capturing the moment she was on a bus, presumably heading to the shooting location for an episode of Khatron Ke Khiladi 13. In another post, she treated her followers to an entertaining video featuring Archana Gautam. The clip showcased their lighthearted camaraderie, as they shared a laugh over a joke that Soundous struggled to understand. Soundous captioned the story with "Help," adding a playful touch to the post."
"Sheezan Khan recently captured the serene surroundings in his social media post. The sun shining and a gentle breeze in the air, he shares a front-facing video leisurely exploring his surroundings and showcasing the picturesque backdrop. The caption accompanying the video read, 'The sun and the wind'.
Khatron Ke Khiladi 13 contestants
The highly anticipated Khatron Ke Khiladi 13 boasts a diverse and talented lineup of 14 participants, including Daisy Shah, Arjit Taneja, Ruhi Chaturvedi, Sheezan Khan, Rohit Bose Roy, Anjum Fakih, Rashmeet Kaur, Anjali Anand, Soundous Mufakir, Shiv Thakare, Nyrraa M Banerji, Aishwarya Sharma, Archana Gautam, and Dino James. In the initial five days of the show, these brave contestants will put their courage to the test as they perform adrenaline-pumping stunts set in the captivating and challenging terrain of a South African jungle.
"Social media sensation Abdu Rozik, who gained fame after participating in Bigg Boss 16, has been approached to join the Khatron Ke Khiladi 13 team in South Africa."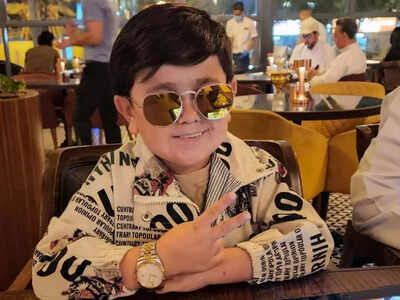 Bigg Boss Season 16 first runner-up Shiv Thakare is currently shooting for Khatron Ke Khiladi Season 13. However, he took a moment to reflect on his win and the resilience of his mother.
Shiv Thakare is known for his humble and approachable nature. He attributes this quality to his mother, who taught him the importance of never forgetting those who supported him. After winning Bigg Boss 16, Shiv's popularity skyrocketed, and people from all over Maharashtra came to meet him. His mother welcomed everyone into their small home, even though there was not enough space to accommodate them. She cooked for them herself and arranged for transport tempos to ensure that everyone had a place to sit and eat. When Shiv asked her why she was going to such great lengths, she replied that it was important to never forget those who supported him and to show them the appreciation they deserved. Shiv is grateful for his mother's resilience and kindness, which have shaped his outlook on life.