Urfi Javed's Dress Can't Stop Her Chai Love: Creative Solution to Enjoy Tea
Urfi Javed took to Instagram to share a video of herself struggling to drink tea from a cup due to her dress getting in the way.
The image shows Urfi Javed trying to drink her tea.(Instagram/@urf7i)
Urfi Javed's Instagram is filled with pictures and videos of her donning offbeat dresses made with unusual materials. In a recent post, she shared a video in which she can be seen struggling to drink tea due to her dress.
In a recent Instagram post , Urfi Javed shared a video where she can be seen struggling to drink tea from a cup due to the barricade-like structure of her dress. Despite the inconvenience, she eventually finds a way to enjoy her chai. Javed captioned the post with a witty remark, "When chai is more important." The video shows her seated in the passenger seat of a car, sporting one of her unique and offbeat dresses.
Take a look at the video:
The video was shared less than an hour ago. Since being posted, the clip has accumulated more than 2.6 lakh views and the numbers are only increasing. Additionally, the share has received close to 30,000 likes. The video has prompted people to post various comments.
Here's how Instagram users reacted to Uorfi Javed's video: Actor Prit Kamani posted, "Straw ka invention bas iss din ke liye hua tha [Straws were invented for this day]." Uorfi Javed reacted and shared, "Garam chai me straw kaise daalu mai [how to put straw in hot tea]." Another user commented, "Thanks for keeping everyone entertained." A third user expressed, "Hahahahahaha classic." A fourth user wrote, "Totally funny." Many users expressed their reactions through laughing out loud emoticons.
Uorfi Javed's dress gets in the way of her drinking tea. Like any chai lover, she finds a way out
Uorfi Javed took to Instagram to share a video that shows her struggling to drik tea from a cup because of her dress.
also read this
On Thursday, a video of Urfi Javed returning home after having dinner with her sister at a restaurant in Bandra is going viral. In the video, Urfi can be seen distributing Rs 500 to poor children while getting inside the car. Watch the entire video….
Urfi Javed, who had been trolled by Ashneer Grover earlier, slammed the business mogul after her got into legal trouble for allegedly committing a fraud of Rs 81 crore. Read to know more.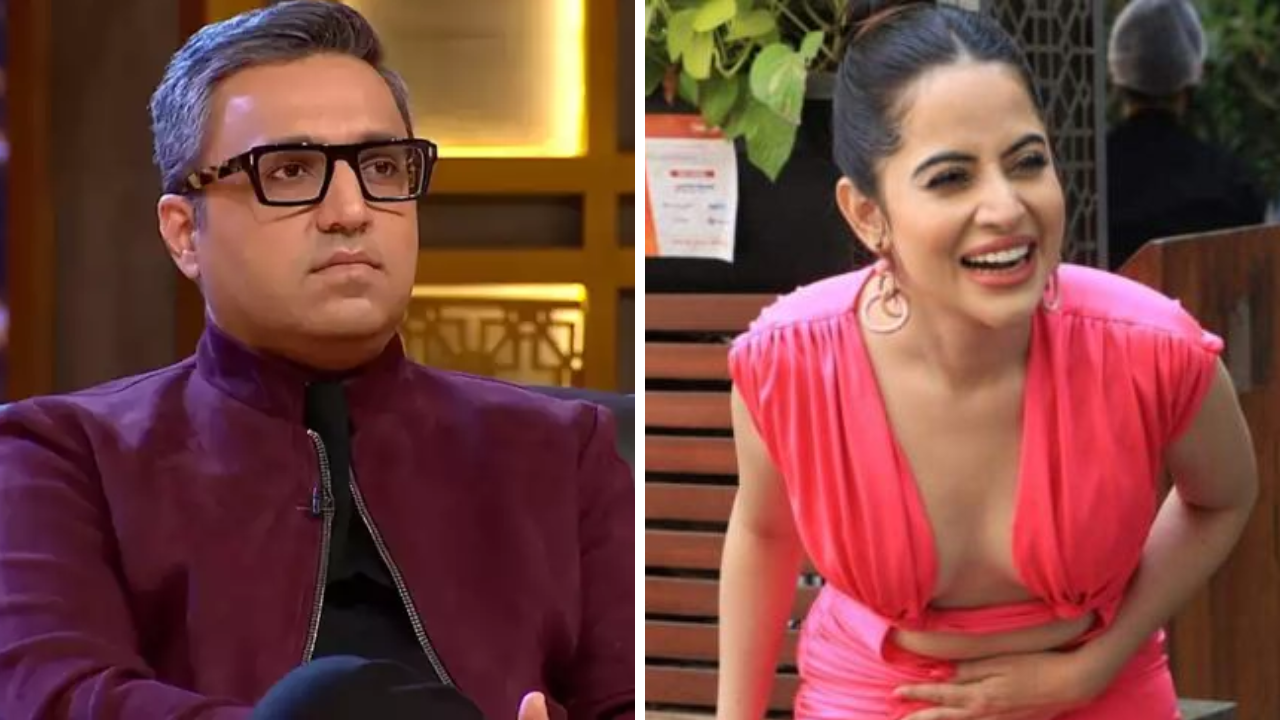 Bigg Boss OTT fame Urfi Javed is never one to shy away from vocalizing her opinions! Always ready to hit back at trolls with savage comebacks, this time Shark Tank India's former judge and entrepreneur Ashneer Grover suffered the brunt of her wrath.
Urfi Javed, who was previously targeted by Ashneer Grover's insensitive comments about her fashion sense, has slammed the former business mogul on her Instagram stories. She shared an old video of Ashneer mocking celebrities who achieved fame without putting in any effort, and specifically mentioned Urfi Javed, saying, "Who is that girl Urfi Javed, what's her name? She's also a celebrity. She could wear her jeans upside down instead of wearing them the right way, it wouldn't matter." In response to Ashneer's derogatory remarks, Urfi took a jibe at him in her Instagram story, writing, "In the next story, I'll show the world your true colors!"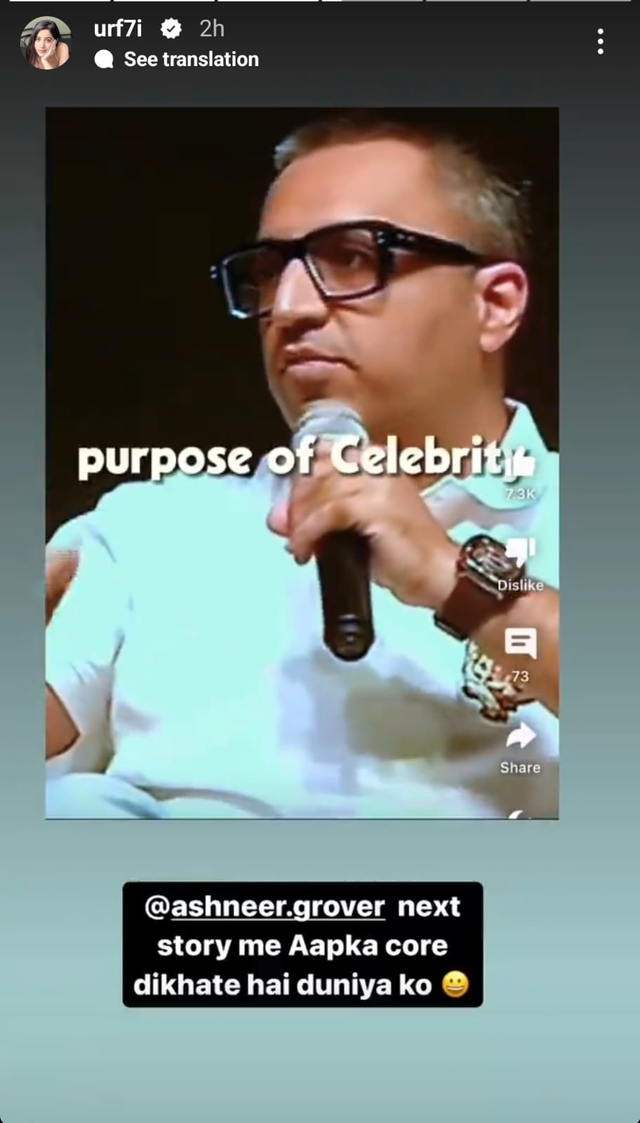 Urfi Javed Slams Ashneer Grover
Following up on her previous Instagram story, the television actress shared a clip in her next story, revealing that Ashneer Grover and his wife, Madhu Grover Jain, are now facing legal trouble after an FIR was filed against them for their alleged involvement in a multi-crore fraud case related to the BharatPe company. Urfi added a caption to the clip, saying, "And his 'core' is to commit fraud of crores. That's why he is a 'celebrity'."